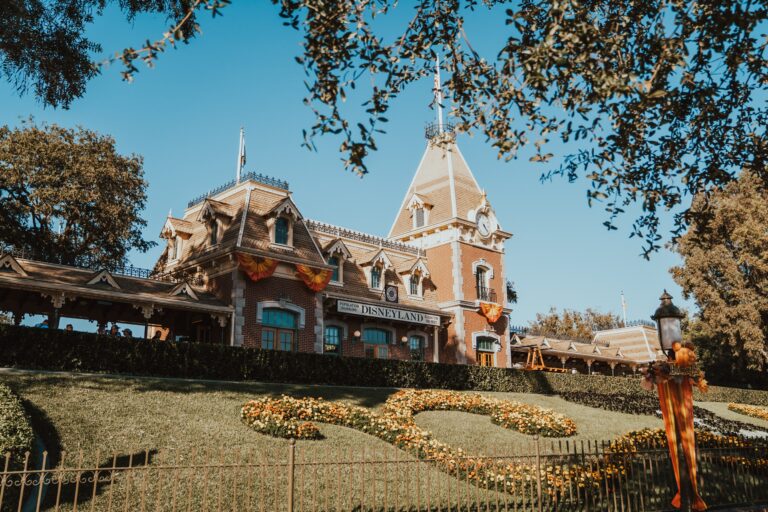 The Original First Chapter of
Fastpass to the Past
When writing Fastpass to the Past, I originally wanted to open on a scene of Walt Disney visiting the land that would become Disneyland for the first time.
However… early readers found the scene confusing and didn't think it fit with the rest of the book. After a lot of back and forth, we ended up scrapping it. However, I'm excited to share it with you.
Enjoy this exclusive look into what could have been the first chapter.
-Austin Carroll

August 1953
The sun was just starting to wink through the morning fog in Anaheim, CA. Most small-town inhabitants were still in their beds, clutching onto the last peaceful moments of slumber. They were blissfully unaware that something unexpected and altogether strange was happening nearby. 
Just a few miles north of town, three middle-aged men in suits stood in the middle of an orange grove, looking mightily out of place.  They bowed their heads together and appeared deep in whispered conversation – almost like they were afraid of being overheard.
Suddenly, one of the men took off running through the trees, his brown leather dress shoes slipping and sliding on the sandy ground. He motioned wildly to his friends, sprinting through the grove with the excitement of a child playing hide and seek. His two friends trailed behind, at times losing sight of their leader after he took off to look at something or another.
Looking at this strange man as he stumbled through the orange grove, you too would have been surprised to learn that his name was famous around the world. Even the few farmers they passed that day didn't recognize him, giving him just a courteous wave and smile before returning unbothered to their work. Can you imagine what they would have thought if they realized he was the very same man who invented Mickey Mouse?
The man's name was Walter Elias Disney, but he always insisted everybody call him Walt.
"Mr. Disney," he said, "was his father."
Joining him on this expedition into the Anaheim orange grove was Roy Disney, his more serious older brother, the businessman of the family. Rounding out the threesome was Harrison "Buzz" Price, a young man hired for one job and one job only – to find Walt a place where people could leave today and enter the world of yesterday, tomorrow, and fantasy.
To put it simply, Walt hired Buzz to find a place to build Disneyland.
And, as Walt scurried through the trees, coming to rest just 100 feet from what would eventually be Main Street U.S.A., he knew that he had finally found the place where his lifelong dream could come true.
Curious what the first chapter ended up looking like?
Purchase Fastpass to the Past: The Jr. Historian's Guide to Disneyland on Amazon.
© 2021 GOLD RUSH PRESS | Illustrations by @Ehrynska